"Your venture helps others, while you gain something for yourself." 
At a time of when big businesses are being judged for crossing the line, there's something heartening happening in the world of startups. An increasing number of new enterprises are emerging with a simple mission at their core: do something good.
Your venture helps others, while you gain something for yourself. Crucially, this 'give and get' way of doing business attracts venture capitalists, with the trend of impact investing meaning those funding the project also benefit from the feelgood factor, not to mention strengthening their reputation by promoting socially responsible business.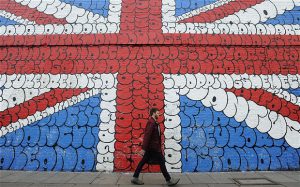 Britain hits record number of startups in 2015 as more aspiring entrepreneurs take the plunge. There were more than 600,000 new companies created last year and 2016 is expected to be another record-breaking year. Start-up finance is now more readily available with 44% of small business owners having secured development finance in 2015. And investors are now far more willing to part with their money: more than $3.6bn was invested into UK tech start-ups in 2015 alone. The figures suggest the overall UK digital economy is going from strength-to-strength as UK tech companies raised less than £100 million in 2010.
UK has become one of the most well-known, influential, and successful startup hubs in the world. And for good reason; not only does it have the largest financial knowledge base in Europe, but it also offers hundreds and hundreds of years of cultural innovation.