"Some 3 billion people will enter the middle class by 2050, almost all of them in the emerging countries"
Remember when 2008 financial crisis shook the world? The U.S, Western Europe and Japan – floundered into recession. And the 'once-poor developing world' like China, India, Brazil and others came to the rescue.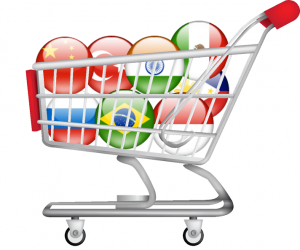 Today when we look at the scenario, China, Brazil, and Russia are struggling, but other developing economies are posting strong growth. With a growth rate of 7.3% India is perhaps the only major emerging economy with sound prospects right now.  As technology continues to spread across India, investment and growth opportunities will become more abundant.
After its economy roared in 2014, Ireland became one of the fastest-growing economies in the E.U. in 2015. A fall in oil prices created cheaper opportunities for exporters to ship goods abroad. Also, Ireland succeeded in manufacturing and exporting pharmaceuticals.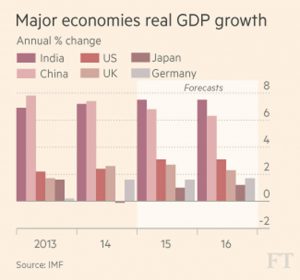 The Philippines's economy also stood out in 2015. Decrease in corruption, infrastructure development and increase in multinational presence were some of the key factors driving the Philippines's robust growth. While the IMF is predicting around 6.5% growth rate in the coming days, Philippine government's target for economic expansion is between 7 and 8 percent.
The Bottom Line
With 2016 starting on a low note after a slowdown in China the global economic outlook may look bleak. However, many emerging and developed economies forecast a prosperous 2016 in terms of growth and are expected to grow faster than the global average. In spite of these promising outlooks, these countries must mitigate the risks associated with political concerns, undeveloped infrastructure and corruption.