"The increasing digital connectedness of African countries is creating unprecedented business opportunities"
The rapid evolution of the digital era is providing opportunities for businesses to be more profitable and centre on the needs of the customer. Digital channels have opened up a whole new world of unprecedented choices for consumers where traditional marketing practices no longer apply.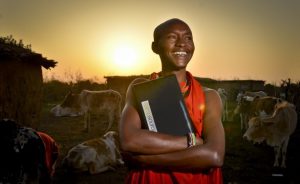 South Africa is one the verge of a Digital Revolution. Recent research carried out by consultancy World Wide Worx shows that the Internet economy contributes two percent to South Africa's gross domestic product (GDP). This contribution is rising by around 0.1 percent a year, meaning it should reach 2.5 percent by 2016. The total spent by consumers, SMEs and the Government on products and services via the Internet, as well as on Internet access and infrastructure, is R59-billion.
South Africa has started the process of migrating broadcasting signals from analogue to digital. The primary objective of digital migration is to clear the radio frequency spectrum currently occupied by broadcasters to enable the provision of wireless mobile broadband services and other innovative application.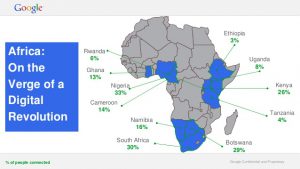 South Africa has the world's fourth fastest growing digital economy, demonstrating the tremendous e-commerce potential present in Africa. As the investigators of the Digital Evolution Index pointed out, African countries had a "rapidly increasing proportion" of people with Internet access, high cell phone penetration rates and a well-developed telecommunications network.
In South Africa, consumers' access to entertainment and media content are being democratized by the expansion of access to the Internet and the explosive growth in smart devices. In the coming years, much of the growth is expected to come from the digital space, according to PwC's 'South African entertainment and media outlook: 2013-2017' survey.
Source: PWC